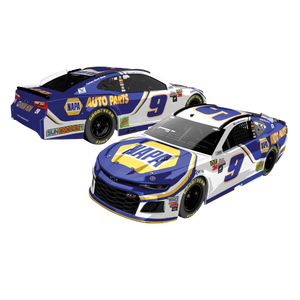 Chase Elliott, driver of the No. 9 Chevrolet Camaro for Hendrick Motorsports, dominated Lionel Racing's list of best-selling die-cast in 2018 with five of the 10 spots. Not only was Elliott's No. 9 NAPA Chevrolet the top seller of the year, his first win die-cast - as well as three more of his cars - also made the company's annual list. "Chase had an incredible season in 2018," said Lionel Racing President Howard Hitchcock. "His move to the No. 9 car - which is so important to the Elliott family legacy - and his multiple wins really energized his fan...
---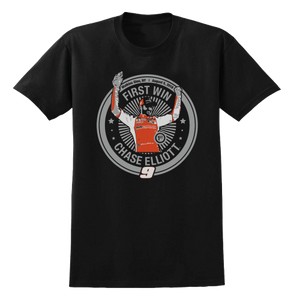 According to Sports Business Journal, Chase Elliott's specialty merchandise around his first career NASCAR Cup Series win (Watkins Glen International, August 2018) is now No. 2 all-time for NASCAR driver merchandise revenue for a specific race, only trailing Dale Earnhardt Jr.'s 2014 Daytona 500 victory. "Chase's win really resonated," said Paul Sparrow, NASCAR managing director of licensing and consumer products.
---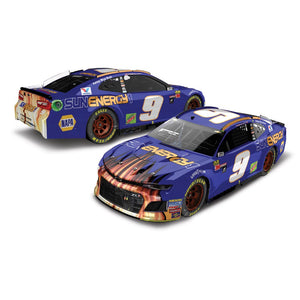 The race win die-casts of Chase Elliott's three NASCAR Cup Series wins in 2018 took the top three spots in Lionel Racing's Top 5 Race Win Die-casts of 2018. Chase Elliott SunEnergy1 Blue Watkins Glen Win Chase Elliott NAPA Dover Win Chase Elliott Mountain Dew Kansas Win Austin Dillon Dow DAYTONA 500 win Kyle Busch M&M's Red White & Blue Charlotte Win Visit Lionel Racing Top 10.